Upton automatic hoist assemblies are designed for rugged, continuous duty operation. All hoist movements are preformed via inverter duty drive motors which allow for the ramping of travel speeds combined with soft start/soft stop capabilities. This durability, combined with our customized PLC programming, creates a fully operational thermal process system with repeatable metallurgical results for your products.
Mightymatic Hoist with Heatsaver Assembly
Large mass loads are transferred from high heat to quenching baths by MightyMatic bridgecrane type automatic hoist operation. The Upton hoist HeatSaver is a stainless steel lined, insulated enclosure mounted directly to the hoist assembly designed for the heated workloads to be vertically lifted and contained within the unit during quench transfer. The insulated HeatSaver retards part cooling, increasing the allowable transfer time required for metallurgical results . This system design component offers a practical engineered solution to critical quench delay problems.
System Service Hoist Capabilities
Upton MightyMatic hoists are offered with optional service hoist assemblies for system maintenance. Electric lift chain type hoists with motorized trolleys are mounted directly to the main hoist structure, with dual axis of travel for servicing requirements within the system. Pedestal type control consoles are provided for unit operation with plug-in capability for storage during system operation.
Mastermatic Side Arm Type Hoists
The Upton MasterMatic sidearm style hoist is design for lighter loads up to 250 pounds maximum. This hoist offers the same rugged design features as our MightyMatic unit, combined with a rack & pinion style drive system integrated with inverter duty drive motors.
Custom Designed Applications Engineering
Our in-house engineering and manufacturing allows Upton to custom design furnaces and systems to a customers process and specification requirements, rather than attempting to provide to you standard pre-designed equipment, as some of our competitors would attempt to do. Follow-up technical services are available for all Upton thermal process systems.
Our Engineered Thermal Solutions will allow for flexibility in your manufacturing productivity.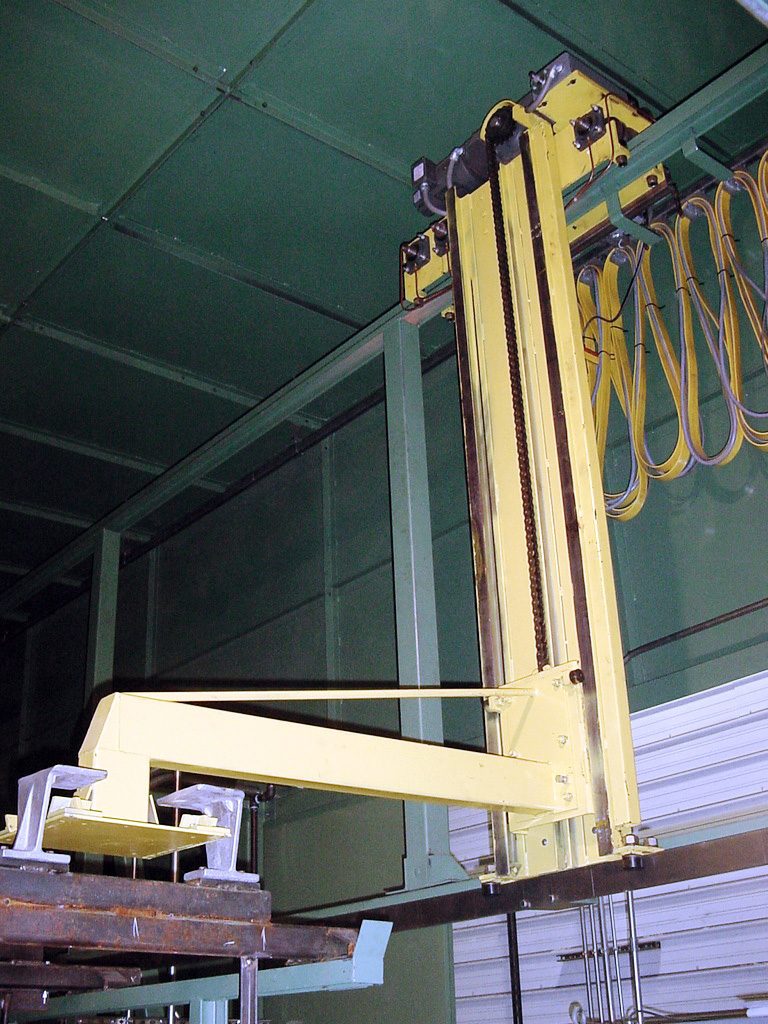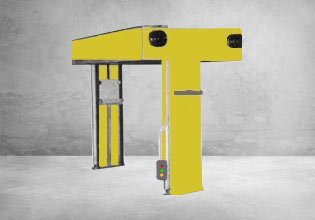 Videos
Bridgecrane Hoist System
Bridgecrane Hoist Transfer
Bridgecrane Hoist Travel
Sidearm Hoist System
Sidearm Hoist Transfer
Service Hoist Engagement
Service Hoist Travel