Chloride Contaminant Removal
The Upton clam type desludging unit is a mechanism designed to allow for a safe method of removing built-up oxides and contaminant materials from the bottom of high temperature ceramic salt bath furnaces. Excessive build up of materials can affect furnace temperature recovery and potentially damage the furnace.
Clam Shell Unit Operation
The clam-like jaws of the unit are designed to collect and capture the contaminant materials for removal from the furnace. This mechanism can be designed for operation from a monorail type service hoist or fork truck boom, or from the service hoist assembly supplied with our Upton Automatic Hoist Systems.
All units are supplied complete with dump stand framework and portable sludge collection tray designed for off-line storage during production operation.
Minimized Maintenance Requirements
The Upton mechanized system removes solid materials from the furnace while minimizing maintenance and associated equipment down-time.
Custom Designed & Engineered
Our in-house engineering and manufacturing allows Upton to custom design furnaces and systems to a customers process and specification requirements, rather than attempting to provide to you standard pre-design equipment, as some of our competitors would attempt to do. Follow-up technical services are available for all Upton thermal process systems.
Our Engineered Thermal Solutions will allow for flexibility in your manufacturing productivity.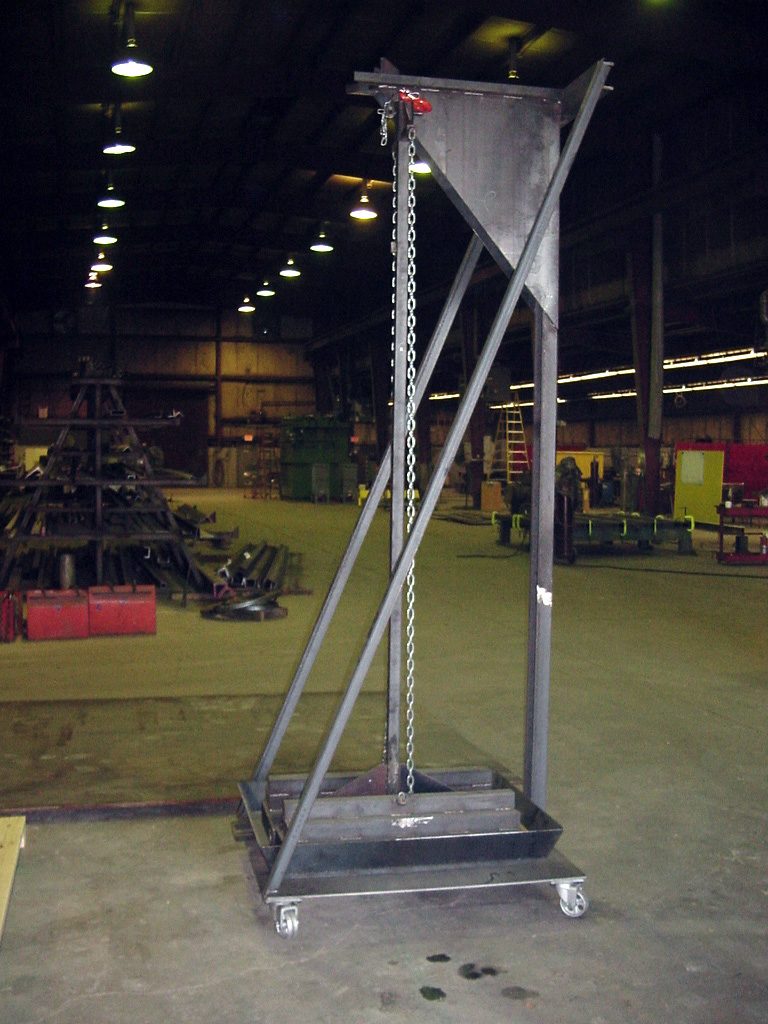 Videos
Clamshell Desludger Lift
Clamshell Desludger Discharge